Changing the way the world experiences the world.
Imagine a world where everything you see is more valuable, more emotional, and more meaningful — because of what you hear. Introducing Bose AR, the world's first audio augmented reality platform.
Using only a Bose-AR-equipped wearable, a smart phone, and an app enabled with Bose AR, the new platform lets you hear what you see.
If you're a developer that's interested in learning more about the platform, our SDK, or what it takes to build Bose AR into your wearable, let us know and we'll be in touch.
Need funding? We can help.
Dr. Bose proved that with a little funding and a lot of ingenuity, you can create life-changing product experiences that span generations. Now we want to give that opportunity to the next generation. To help inspire the startup community to begin work on the new platform, Bose has set aside $50 million to invest in companies that create apps, services and related technologies for the Bose AR platform. If you're interested in learning more about investment opportunities, let's connect.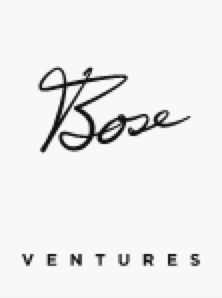 Speak up.
The key to the success of Bose AR is that we all work together to create the best audio augmented reality platform possible. So we would love if you would share your thoughts about Bose AR in our forums.