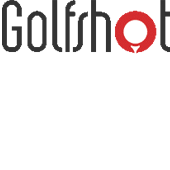 Keep Your Phone in Your Pocket and Game on Par with Golfshot
If you're a golfer, you have all sorts of tools for your game, likely stored in the various pouches of your bag. If you're not a golfer, you're still probably familiar with divot repairers, groove cleaners, and ball markers. Most of these tools are only needed once or twice per round. Golfshot aims to be a game-changer for every player, without adding any additional weight to your bag. All that's required are two things most golfers are already carrying--your phone and a pair of sunglasses.
Golfshot, the most powerful and trusted on-course golf app, integrated the Bose AR SDK to bring its experience into the player's ear. Wearing Bose Frames, your phone can stay in your pocket (or your bag) and you'll still be able to get club recommendations and distances.
Golfshot general manager Alex Flores calls the app a personalized caddie. It keeps score, provides stats, and uses the phone's GPS to tell you the distance to each hole on any of the 45,000 courses the company has mapped. "We were the first golf GPS app in the app store back in 2008" Flores said. "We're the only golf GPS app that works directly with the USGA® and SRGAs to integrate Handicap Index® score posting and tracking."
Tell Golfshot that you're starting a round and that's the last time you need to touch the phone. When you approach the first tee, Golfshot automatically tells you details about the hole: "you are 455 yards from the green." At any point during play, just double-tap the Bose Frames and get the current distance and a suggested club.
Unsurprisingly, Flores is an avid golfer and a Golfshot user. But he would prefer the technology to fade into the background. "I don't want to pull my phone out every time," he said.
Just as Golfshot provides a good experience for its users with Bose AR, the developer experience helped the Golfshot team quickly integrate the Bose AR SDK.
"The Bose team was very helpful in getting our integration launched and the SDK was easy to integrate. The functionality that Bose AR provides to our users greatly improves their user experience while using Golfshot! The best part is our developers could talk directly to Bose developers." - John Hawley, Golfshot Director of Software Development
According to Flores, the Golfshot team has worked with about 100 SDKs in the past. They've also explored many other wearables and technologies. "This was probably our best experience," Flores said. "It became a no-brainer once we started working with the SDK."
What's Next
Already Golfshot is helping its users improve their experience by bringing audio to a device that is easy to wear on the course. However, the company has big plans for expanding its Bose AR SDK integration.
Bose Frames (and other Bose AR devices) include a gyroscope, accelerometer, and magnetometer. Along with a device's GPS, Golfshot could determine where the golfer is standing, the direction they are facing, and even how the head is held. There's a lot of potential in these sensors, including the head gestures that are pre-configured in the SDK.
Golfshot would like to use Bose AR in it's shot tracking and scoring features, but Flores and team are still investigating.
"The more we can leave the phone in the pocket the better experience our golfers will get," Flores said.
The Bose AR integration is already available to many of Golfshot's 5 million users now. The seamless user interface helps improve their golf game and the experience while playing. Developers and Creators can include Bose AR features in their own apps.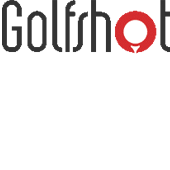 Learn more about Golfshot