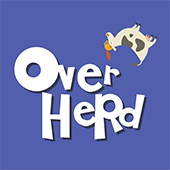 OverHerd: A Target Game with a Silly Twist
Almost as long as there have been computer games, we've had to target aiming experiences. Whether it's Gorilla.BAS or the more recent Paper Toss, you probably spent countless hours altering the incline and adjusting for wind. But you always had your eyes to help you adapt your approach.
A small team of game designers applied audio to the classic game when they spent just one-weekend building OverHerd for the Bose AR Frames. OverHerd is a medieval catapulting game wherein the player must use only their spatial instincts and sense of hearing to take out an enemy's castle in the dead of night. Using the Bose AR SDK, the game is played and experienced in a brand new way--by tilting the head toward sound and tapping to fire the catapult.
The true nature of the game lies not only in the physics of parabolas and launch angles but in the inherent relationship the player seems to automatically build with their unseen brothers in arms on the battlefield. The player relies on allies' tips and enemies' screams to inform them how the game is going. That, mixed with a heavy application of humor and sarcasm, sets this game apart from both conventional and modern VR gaming experiences.
"Having used other AR SDKs in the past, the Bose AR SDK was lightweight and easy to integrate... The APIs provided were what you'd expect and want from an SDK, and the sample game scenes made it a snap to observe what can be done." - Brian Jordan, OverHerd developer
Rather than a more complex visual setup, OverHerd only requires a Bose AR device. The nature of the platform also allows access to certain people who may not be able to experience conventional video gaming. "It's really exciting. It opens lots of doors. Accessibility is a huge one," OverHerd audio designer Eric Hamel said. "Anyone who has any sort of visual impairment can actually play a targeting game. That, in any other medium, is a serious challenge."
The app embraces this new medium of gaming. Where the inputs for most games are done with controllers or keys, OverHerd uses the gyroscope within the Bose Frames (or other Bose AR-enabled devices) to read the player's head movements, creating a smoother and more immersive user experience. Developers can access the head location in 3D space using the Bose AR SDK, returning X/Y/Z coordinate values. From a player's perspective, they can focus on reacting to the game's challenges without getting caught up on which buttons serve what function. To fire, simply double-tap the Frames (a gesture automatically interpreted by the SDK).
What's more, with no visual component at all, the game offers a new opportunity for the player to conceptualize the visuals however they see fit. "The Bose AR SDK allows a small team like ours to create a world based purely on sound and let the players fill in the world with their imagination," game designer Marc Harpin said. "It's sort of like when your mind's eye can see the events of a novel."
In addition to the head position, the use of spatial audio is an important part of the gameplay. The sound is played from a specific direction, which then changes with the device movement. The effect is that audio seems to be pinned to a specific location.
"Bose's audio AR can provide a sense of realistic immersion that visual AR experiences will take years to catch up to. Using the Bose Frames, there's something just magical… being fully immersed in a life-like audio soundscape." - Brian Jordan, OverHerd developer
"You expect Bose to have top-notch quality sound," Hamel said. "But for such a device that was so unique with regard to being able to hear not just what comes through the speakers, but everything around you… the quality is so high."
The OverHerd team has continued making improvements after their weekend of building. They used other features of the SDK to incorporate sonic distractions, additional targets, moving targets, and even opponents that return fire. In future versions, the team would like to experiment with voice control, as well as screen reader technology. These additions would make the game even more accessible for visually impaired players.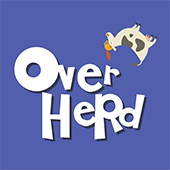 Learn more about Worthing & Moncrieff/ OverHerd
http://worthingandmoncrieff.com/