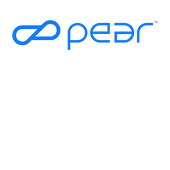 PEAR Sports is Bringing Coaching into the Twenty-First Century with Bose AR
Even professional athletes can't have their trainers with them all the time. In those circumstances, as well as for the majority who train alone, apps are starting to fill the gap. Yet, athletes who undertake serious workouts face a challenge with many of these coaching apps as well. You can't use them without taking out your phone, but you need your hands free to exercise. Bose AR is helping PEAR Sports, a company who has been developing coaching apps for several years, answer that conundrum with an assist from the Bose SDK.
PEAR Sports was originally developed as a tool specifically used to provide real-time coaching to former racing cyclist Lance Armstrong. Over the years, it has evolved to incorporate a variety of new hardware developments. "It took a while for consumers to understand what smart coaching is: we coach you based on what you're doing," said Simon Sollberger, a co-founder at PEAR Sports. The team had already connected to other sensors, such as heart rate monitors, but needed a primary device to deliver the training. "Now it's going to get even crazier with Bose. We have all these devices that we can communicate with. If you go too hard or too slow, we can tell you that," he said.
The PEAR Sports developers wanted to make sure the user was focused on the workout, so not a second of their attention would go to their smartphone. "Hands-free and eyes-free," PEAR Sports VP of Product Anton Dembowski said. "We don't want you looking at a screen. It can be dangerous." The Bose AR Frames were a natural fit to integrate with the team's model. The users can hear instructions from the wearable and then receive real-time feedback on their workout.
PEAR Sports also plans to use the gyroscope and accelerometer within Bose AR devices to interpret and assist in strength training for rep counting, pushups, squats, and more. The frames tell the app when an athlete is resting, accelerating or embarking on an incline. What's more, according to Sollberger, "Through a simple tap I can hear my stats: heart rate, speed, calories. I can customize this based on which stats I want to hear. For us, it is a dream partnership and truly living up to our vision of having a coach in your ear."
"Audio is a much more intimate experience than looking at a screen. It's not a dignified experience to have your phone out while working out. The coach's voice and music curated from Feed.fm help you get into the zone. People gravitate toward a certain coach for the attitude and tonality. The authenticity of a true human. Audio coaching is much more powerful than watching a Youtube video."

-Simon Sollberger, co-founder at PEAR Sports
The team first realized they were onto something while working with a high-end gym chain in San Francisco using a prototype version of the Bose AR Frames. A group of their elite-level coaches were set up on treadmills with the app. Most of the workouts start with music, then an audio-based coach comes in and the music fades into the background, much like a spin class. "Everyone was blown away," Sollberger remarked. "We knew we would be well received, but we didn't expect them to like it that much."
"For future development, the movement data will be very useful for our application. Other SDK/devices might provide the same data but since the Bose AR devices are normally used during the exercise session, there is no need to put on another device."

- Daniel Arvidsson, Engineering Manager
PEAR Sports collaborated closely with the Bose AR team as they used the Bose AR SDK. Rather than working in a vacuum to develop the feature on their own or wait for it to appear on the Bose roadmap, PEAR Sports maintained active communication. "Explain the use case to the Bose team and they may be able to help all boats rise together," said Dembowski. "They're making it possible for more developers to bring innovative ideas. Bring your best ideas and concepts to the table and Bose will make it possible."
The PEAR Sports team knows that they are far from crossing the finish line. In the coming years, the team hopes to expand the app's functionality even further, leveraging additional Bose AR sensors to detect more complex movements that signal even the most specific exercises. "Currently Bose AR SDK provides raw data," said Sollberger. "We'd like it to interpret the data and filter it to get a more standardized response. We want units of acceleration, we want motion detection: If you do your squats and lunges, we want to count for you and automatically track and interpret the movements performed."
PEAR Sports looks to pioneer age of hands-free and eyes-free smart coaching for any athlete. During your next workout, you could receive feedback and encouragement automatically, without hiring a coach or needing your smartphone in hand.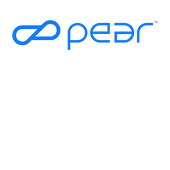 Learn more about Pear Sports
https://www.pearsports.com/